NEW! EASY FINGER-HAND KNITTING WITH BIG BLANKET YARN
SIMPLY MADE IN HOURS! - NO KNITTING NEEDLES!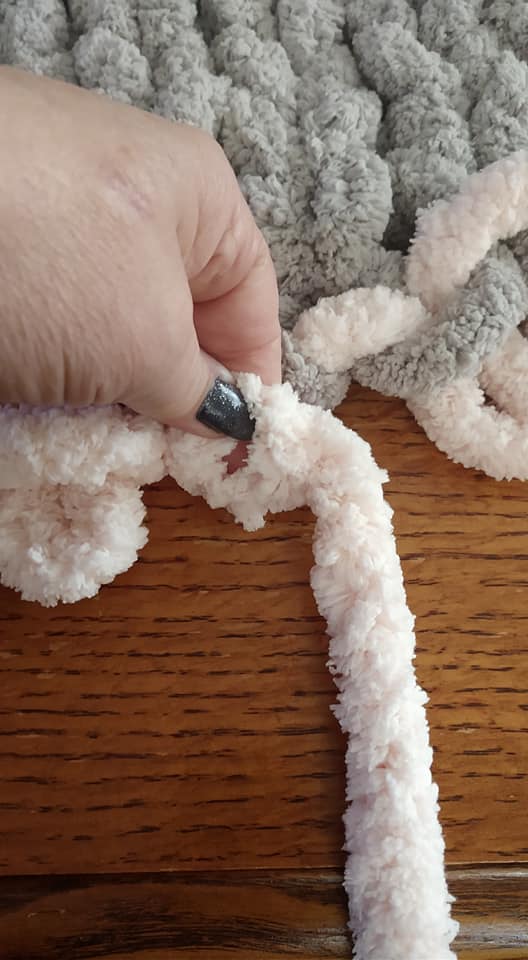 SUGGESTED BRANDS: MICHAEL'S- (BERNAT)
WALMART-(MAINSTAY)
HOBBY LOBBY- (YARN BEE)
(PRE-ORDER COLORS IN ADVANCE, NOT ALL COLORS AVAILABLE ONE STORE)
PERFECT FOR YOUNG TEENS, BEGINNERS & THE EXPERIENCED! I HAVE NEVER KNITTED WITH NEEDLES, SUPER EASY TO LEARN WITH 8 STEPS!